Scholarships & Honors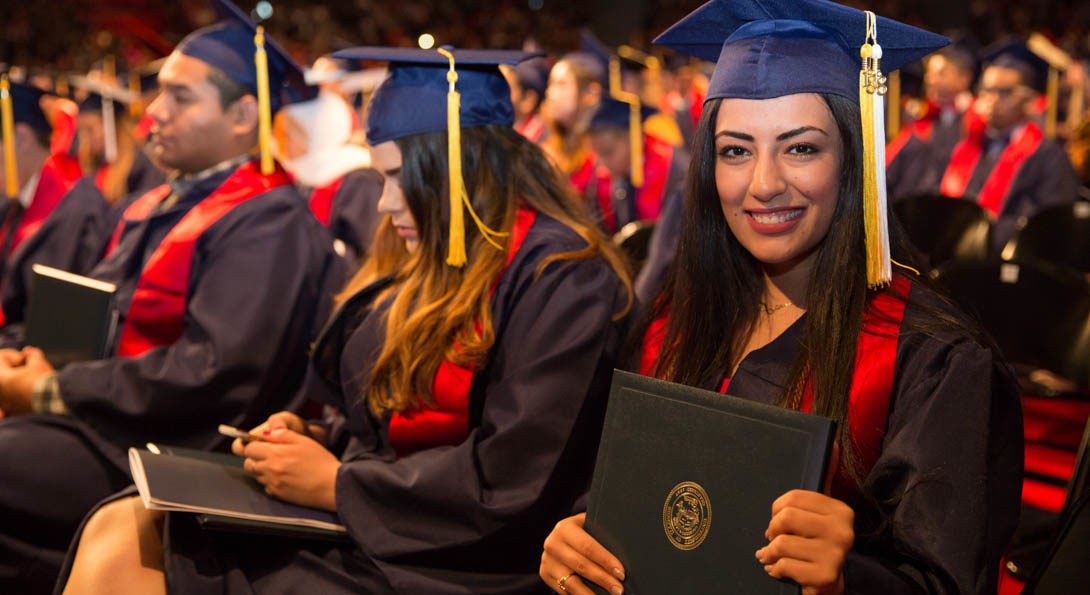 Rewarding Excellence
The College of Liberal Arts and Sciences (LAS) awards more than 30 scholarships each year to current UIC students in good academic standing. LAS offers a balance of merit-based and financial need-based scholarships. Awards range from $400 to a full year's tuition.
All LAS scholarships available to current students can be found within the UIC Scholarships and Awards Program (UIC SnAP). UIC SnAP is a campus-wide scholarship management system from Academic Works.  It provides continuing UIC students with a single portal to view and apply for all scholarships across UIC.  Browse the list below or visit uic.academicworks.com to explore scholarship options for which you qualify. You can also contact staff within the Academic Department you are enrolled in to learn if additional scholarships exist specific to your major.
LAS Scholarships for 2023-2024
Application Period: September 1, 2022 - December 1, 2022
*Selected study abroad scholarships have application periods of January 2022 - March 2022 and September 2022 - October 2022.
Peter James Barbato Scholarship
Al and Betty Brauner and Scott Brauner Endowment Scholarship
Leonard A. Brown Memorial Scholarship
Ying Cai and Wann Lee Foundation Scholarship
Reynaldo R. Caudillo Scholarship
College of LAS Endowed Scholarship
James D. Compton Study Abroad in Spain Endowed Scholarship*
Robert Corley Memorial Scholarship
Eakman Scholarship
Mario V. & Edith J. Gambardella Student Award
Cheryl R. Ganz Scholarship
Raquel M. & Alfredo Garza Memorial Scholarship
James A. Hagan Endowed Scholarship
Paul E. Hamer, Sr. Fund
Eugenia R. Jacobson and Max M. Jacobson M.D. Memorial Scholarship
Professor Richard M. Johnson and Karen A. Egerer LAS Study Abroad Scholarship*
Merrill C. Kenna and Brent D. Nicholson Scholarship
Peter and Elsie May Klassen Memorial Award
Walter and Mary Knorowski Prize
Olive Chacey Kuehn and Alfred L. Kuehn Scholarship
Adam Kuhn Scholarship
LAS Endowed Scholarship
Jeff E. Lewis Scholarship
James McNulty Study Abroad Scholarship*
PNA-Hugh Hill Endowed Scholarship
Reid Family Scholarship Fund for LAS Undegraduates
Robert and Mary Anne Schneider Scholarship
Bernard Shaw Prize
Eugene and Mary Tappero Endowed Scholarship
Dorothy Thelander Memorial Scholarship
Vietnam Veteran Memorial Fund Scholarship
Gene Williams Endowed Scholarship
Please visit UIC SnAP for scholarship descriptions, prerequisites, and applications. The minimum eligibility requirements for scholarships vary. Read carefully the descriptions for each scholarship within UIC SnAP to see their unique eligibility requirements. It is possible to be eligible for and awarded multiple scholarships. Applications are only available during the listed application period and for those who meet the minimum requirements.
Questions? Please email lasscholarships@uic.edu.
College Honors

As stated in the UIC Undergraduate Catalog, College Honors will be awarded at the time of graduation to those students with a cumulative grade point average of at least 3.50/4.00. A student must meet one of the following conditions to graduate with College Honors:

All coursework has been entirely in residence at UIC and the UIC cumulative GPA is at least 3.50/4.00.
The UIC cumulative GPA (based on at least 30 graded hours) and the combined UIC plus transfer cumulative average is at least 3.50/4.00.

Departmental Distinction

Departmental distinction will be awarded at the time of graduation to those students meeting the unique conditions specified by the department of their declared major or curriculum. The requirements for departmental distinction can be found within each LAS degree program description in the UIC Undergraduate Catalog.

University Honors

As stated in the UIC Undergraduate Catalog, University Honors (Latin Honors) are awarded to graduating students whose UIC GPA falls within the following honors categories:

Summa cum laude: 3.90 UIC GPA and above

Magna cum laude: 3.75 to 3.89 UIC GPA

Cum laude: 3.50 to 3.74 UIC GPA

Dean's List

Exceptional academic achievement in LAS is recognized each term by inclusion on the Dean's List. Eligibility is based on a 3.50/4.00 term GPA with a minimum program of 12 semester hours of coursework applicable toward degree requirements and exclusive of basic military science and basic activity courses in physical education. At least 9 semester hours must be earned for letter grades, in addition to a grade of Credit earned in any course taken on a credit/no credit basis.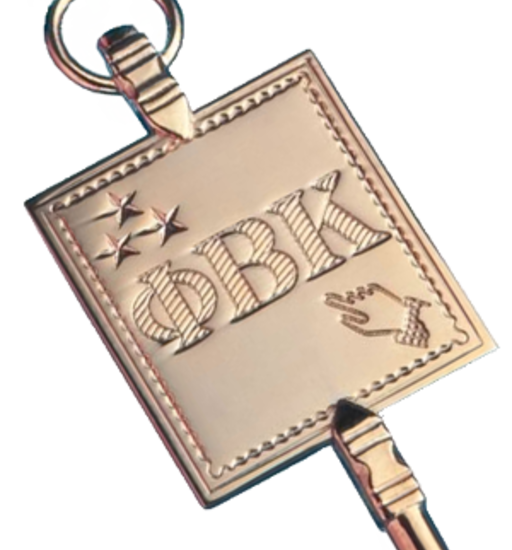 Founded in 1776, Phi Beta Kappa is the nation's oldest academic honor society, inviting into membership outstanding seniors who have attained a liberal arts education with demonstrated breadth and depth. Only 280 colleges or universities shelter a Phi Beta Kappa chapter.
New student members of Phi Beta Kappa are accomplished students (minimum 3.7 GPA) with advanced standing and are elected by faculty and university staff who themselves are members.  Elections at UIC occur once a year, usually during the week of spring break.
For more information about becoming a member at UIC, contact your academic advisor, the chapter secretary or the chapter president.
Robert Bruhl, Chapter President
(312) 413-3775
rbruhl1@uic.edu
UIC Chapter Phi Beta Kappa