As the largest undergraduate college at UIC, the College of Liberal Arts and Sciences (LAS) offers a diverse community of actively engaged scholars and students across the natural sciences, social sciences, and humanities, as well as interdisciplinary and pre-professional areas of study.
Opportunity. Discovery. Success. Heading link
Here, students have the opportunity to pursue their dreams, expand their career options, and gain the confidence they need to succeed.  Over 40 liberal arts and science majors and minors, competitive internships, study abroad opportunities, and more await you at Chicago's premier public research university...right in the HEART of the city!
LAS houses 25 departments and serves more than 10,000 students. We offer a unique learning environment that combines well-respected academic programs and faculty with innovative research opportunities and easy access to Chicago's rich urban setting.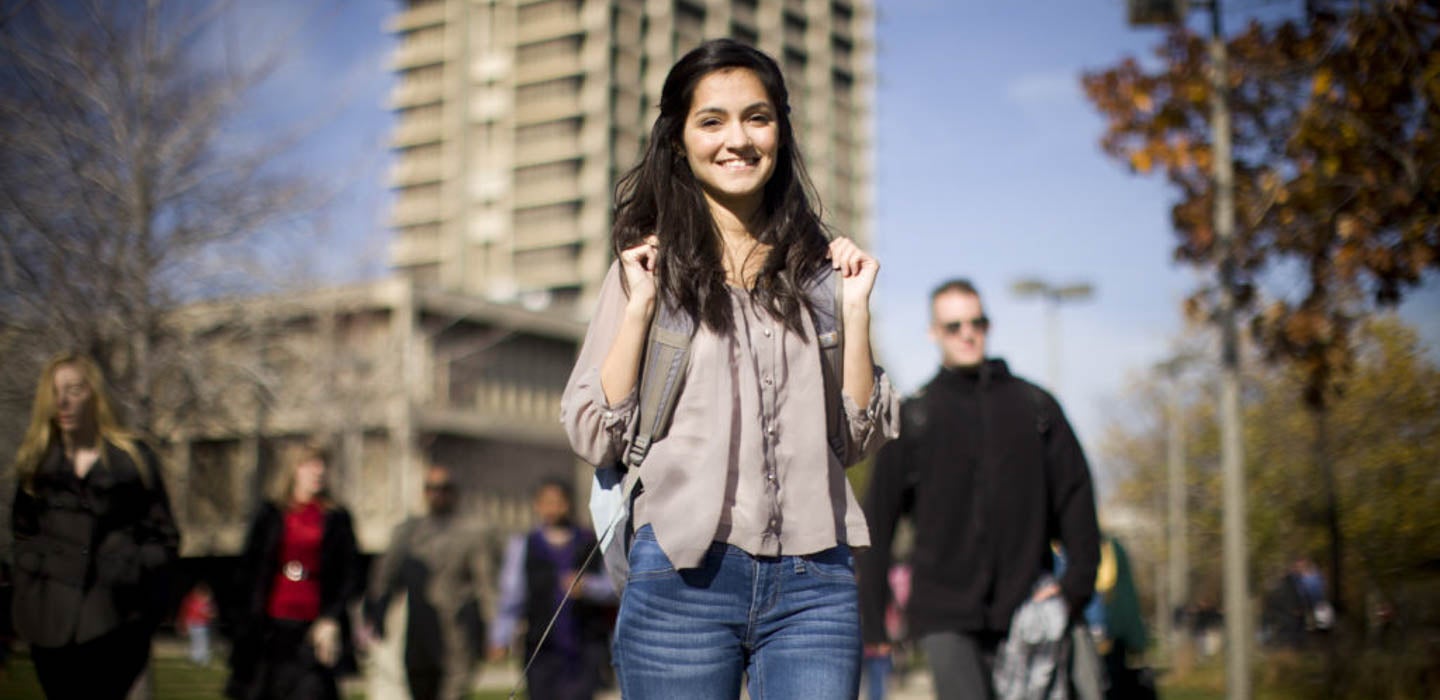 Discover LAS - Create Your Very Own CustomViewbook! Heading link
Explore all that UIC's College of Liberal Arts and Sciences has to offer by creating your own personalized digital viewbook!  Simply choose your preferred academic and student life interests and gain instant access to a customized view of the LAS experience!
Create Yours Now
LAS offers a supportive learning community that safeguards student achievement through first-year seminars, in-depth careers services, and tutoring and learning centers for language, math, writing, and science.  Each student is also assigned an academic advisor for guidance and assistance from First-Year orientation through graduation.