The College of LAS remembers former CNN news anchor Bernard Shaw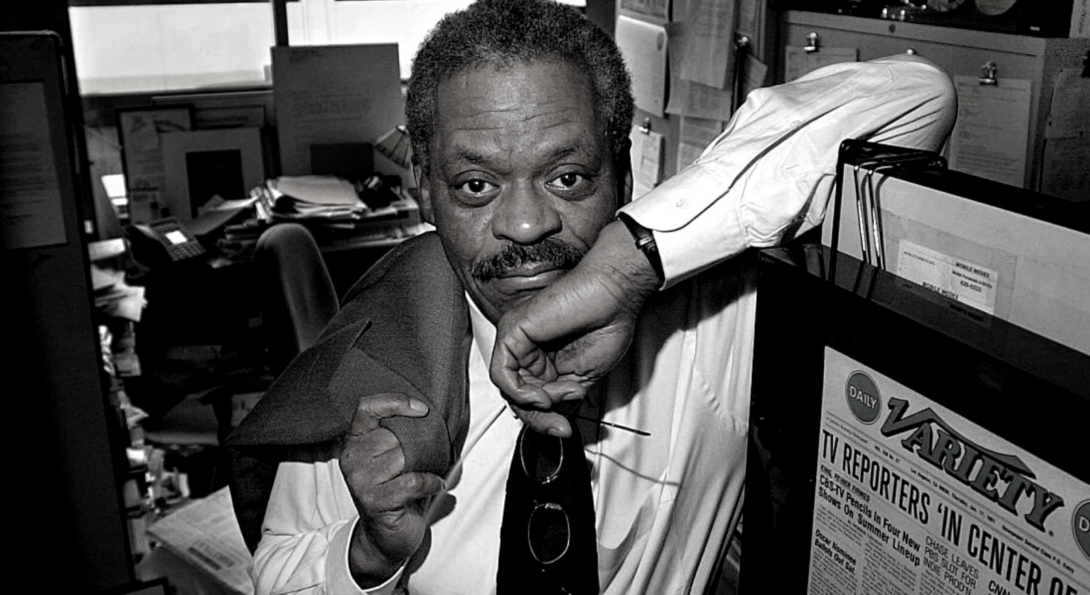 We are saddened to learn of the passing of Bernard Shaw, 82, best known for his award-winning journalism as a founding anchor at CNN, where he spent close to 20 years of his nearly forty years in broadcast journalism.  A Chicago native, Shaw served in the U.S. Marine Corps, including service in Hawaii and at Marine Corps Air Station, Cherry Point, NC, where in 1962 he was a "Message Center" specialist, achieving the rank of Corporal, E-4.  He attended the University of Illinois Chicago from 1963 to 1968, studying history and working his way through school at UIC's original site at Navy Pier.  He exhibited a passionate interest in the print media, clipping articles from newspapers, often traveling at weekends to Washington, DC.  Shaw began his broadcasting career as an anchor/reporter for WNUS-Chicago, one of the nation's first all-news radio stations, before quickly moving on to ABC, CBS, and Westinghouse Broadcasting Company.   He later moved to Washington as the White House correspondent. Future work included serving as a news correspondent in the Washington Bureau of CBS, for ABC News as Latin American correspondent and bureau chief, and later, a Capitol Hill Senior Correspondent. He left ABC in 1980 to become an original anchor for CNN.
Shaw covered some of the biggest stories of the past decades, providing live coverage of the student demonstrations in Beijing's Tiananmen Square, the 1994 earthquake in Los Angeles, the funeral of Princess Diana, President Clinton's impeachment trial, and overseeing several presidential debate moderations. He made television history as one of the "Boys of Baghdad" in January 1991 by staying behind and continuing reporting—along with Peter Arnett and the late John Holliman -—after other Western reporters had deserted the war-torn city. Shaw co-anchored CNN's Inside Politics from 1992 until he retired from CNN in 2001 at the age of 60.
Shaw received the President's Award from the Italian government, presented to those leaders who have actively contributed to development, innovation, and cooperation, and was inducted as a Laureate of The Lincoln Academy of Illinois and awarded the Order of Lincoln (the State's highest honor) by the Governor of Illinois in 2002 in the area of communications. Shaw was inducted into the Boys and Girls Club of America Alumni Hall of Fame in 2006, joining Oscar winner Denzel Washington and other noted honorees featured in the Club's best-selling A Hand to Guide Me.  Shaw received the Dr. Martin Luther King Award from the Congress of Racial Equality, and has been honored for countless journalism awards, including the Edward R. Murrow Lifetime Achievement Award, the Walter Cronkite Award for Excellence in Journalism and Telecommunication, and the David Brinkley Award for Excellence in Communication. He was also the first non-German to receive the Eduard Rhein Foundation's Cultural Journalistic Award.
Bernard Shaw continually gave back, not only through endowing UIC scholarships, but also through being personally invested in helping the College of LAS to succeed, as he has in his own career. As his own career was on the rise, Mr. Shaw generously endowed both The Bernard Shaw Prize and the Bernard Shaw Scholars awards for students in Communication, English, History, or Political Science. Over twenty-five years later these awards continue to change the lives of LAS students.
He will be greatly missed.
Modified on September 13, 2022