Nov
19
2019
Streaming International
International Education Week
November 19, 2019
2:00 PM - 3:00 PM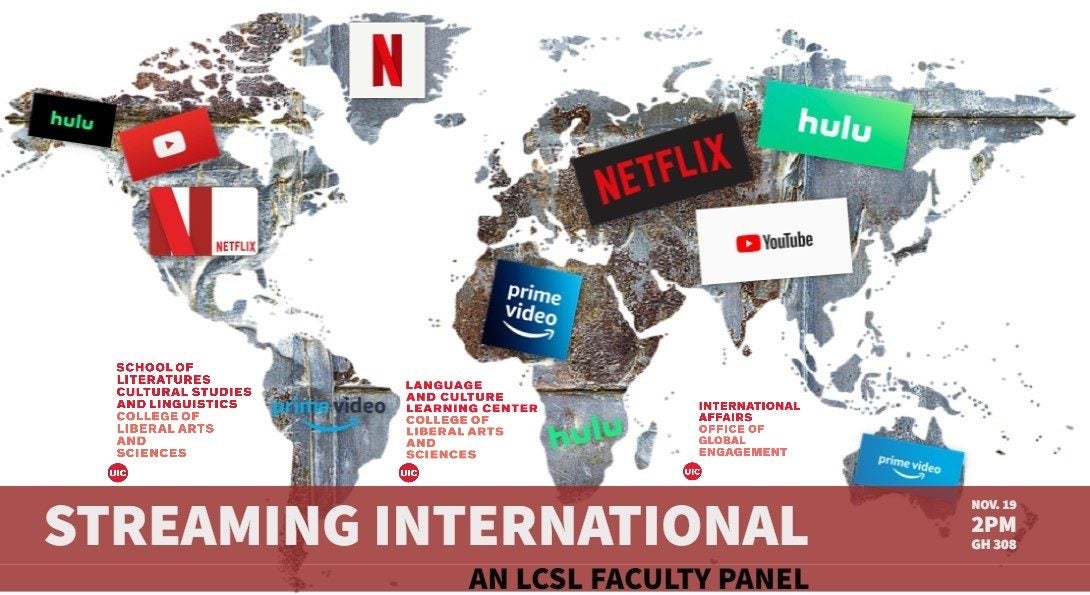 Address
Chicago, IL 60612
An LCSL faculty panel exploring how Hulu's, Netflix's, and Amazon's (among others) new international line-up of series and films from around the world has changed the landscape of distribution and reception of film and TV shows, enriching our teaching and learning and offering opportunities for cross-cultural conversation and literacy.
Participants: Sara Hall (German), Matthew Kendall (Russian), Steven Marsh (Spanish), Julia Vaingurt (Russian), Chiara Fabbian (Italian).
Sponsored by the School of Literatures, Cultural Studies and Linguistics, the Language and Culture Learning Center, and the Office of International Affairs.
Sara Hall