Apr
13
2023
Migration in a World of Walls and Borders
LAS Faculty Research Symposium
April 13, 2023
9:00 AM - 5:00 PM
Address
750 S Halsted St., Chicago, IL 60607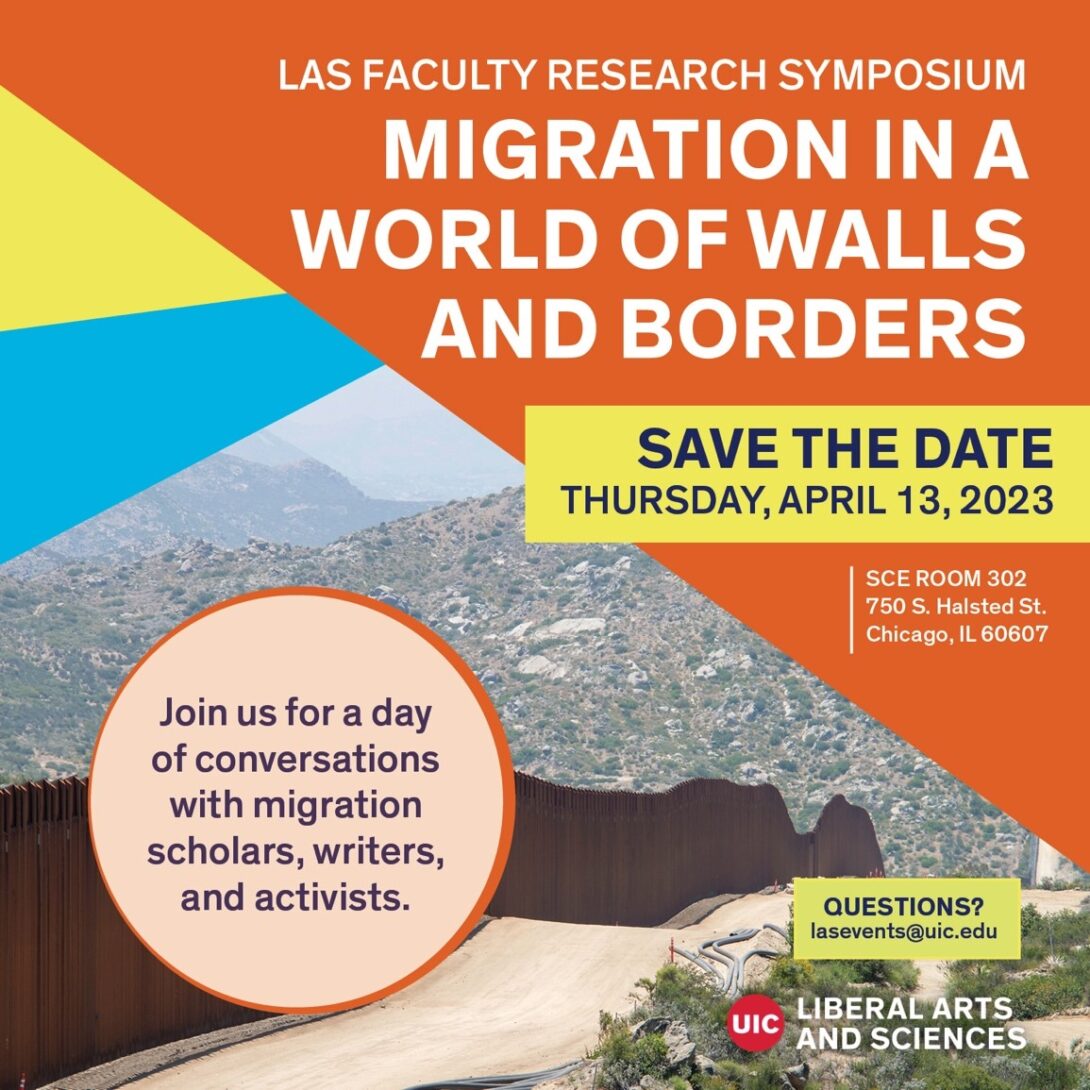 Migration across national borders—documented and undocumented, "voluntary" and forced—has long been a ubiquitous phenomenon in the world. And just as pervasive have been barriers to movement. The symposium will bring together a stellar group of interdisciplinary scholars from UIC and across the country, as well as migrant activists/advocates, to examine migration in the context of a world of walls and borders—of the heightened regulation of movement. We are particularly interested in exploring the repercussions, for migrants in particular, of the restrictive ways in which movement has been regulated in the world (for example, through building walls, restrictive immigration laws, and detention/incarceration). We also want to examine how migrants and their allies have dealt with and sought to mitigate the effects of such restrictive regulation. Finally, we plan discuss strategies and actions—at the local, national, and international levels—that can make for a better migrant world.
The "Migration in a World of Walls and Borders" symposium will take place on Thursday, April 13, 2023. It will feature a keynote speaker and 4 panels (composed of academics and migrant activists/advocates). The working themes of the panels are im/mobility, illegality, carcerality, and sanctuary. UIC Scholars involved in the conference include Soledad Alvarez Velasco, Esmeralda Arrizon-Palomera, Xochitl Bada, Jonathan Connolly, Andreas Feldmann, Anna Guevarra, Jonathan Inda, Lynette A Jackson, Patrisia Macias-Rojas, Nadine Naber, Ivon Padilla-Rodriguez, Naomi Paik, Gayatri Reddy, and Barbara Sostaita. Our keynote will be delivered by Valeria Luiselli.
Date updated
Jan 18, 2023
Speakers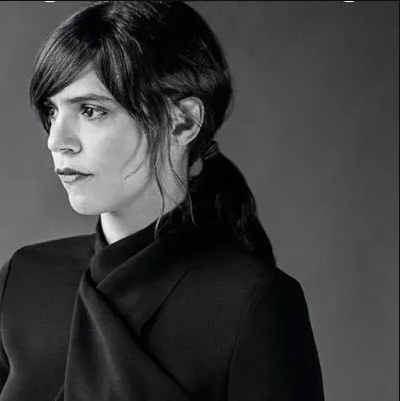 Valeria Luiselli was born in Mexico City and grew up in South Korea, South Africa and India. An acclaimed writer of both fiction and nonfiction, she is the author of Sidewalks, Faces in the Crowd, The Story of My Teeth, Tell Me How It Ends: An Essay in Forty Questions and Lost Children Archive. She is the recipient of a 2019 MacArthur Fellowship and the winner of DUBLIN Literary Award, two Los Angeles Times Book Prizes, The Carnegie Medal, an American Book Award, and has been nominated for the National Book Critics Circle Award, the Kirkus Prize, and the Booker Prize. She has been a National Book Foundation "5 Under 35" honoree and the recipient of a Bearing Witness Fellowship from the Art for Justice Fund. Her work has appeared in The New Yorker, The New York Times, Granta, and McSweeney's, among other publications, and has been translated into more than twenty languages. She teaches at Bard College and is a visiting professor at Harvard University.