Oct
26
2021
Fall 2021 Mellon Lecture in the Engaged Humanities with Dr. Kaiama L. Glover
October 26, 2021
4:00 PM - 5:00 PM
Location
Student Center East - Room: Illinois B AND Zoom
Address
Chicago, IL 60607
Download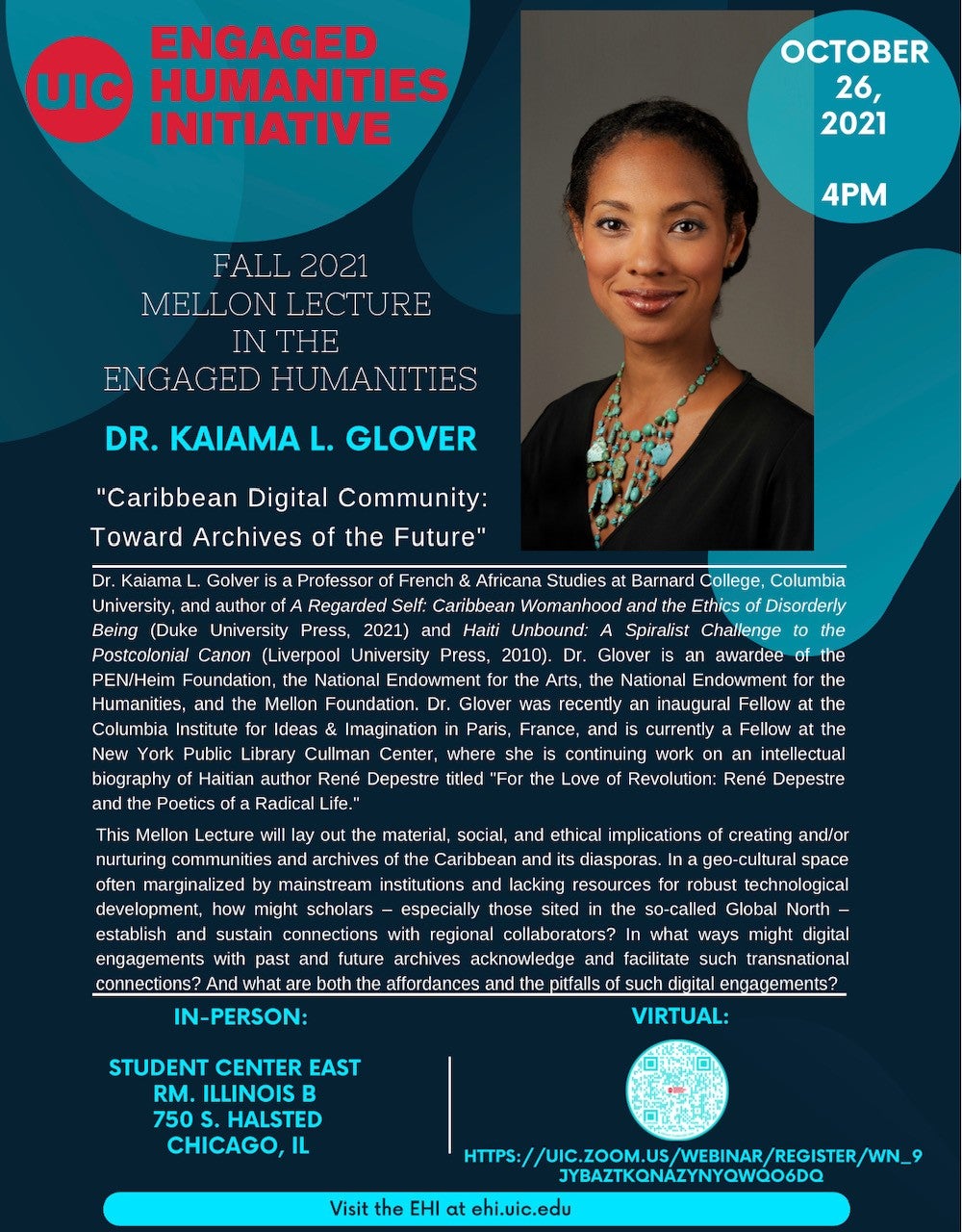 "Caribbean Digital Community: Toward Archives of the Future"
Date: Tuesday, October 26, 2021
Time: 4PM
Student Center East - Room: Illinois B AND Zoom
We hope you decide to attend in-person (Masks are Required), but if you are more comfortable with the virtual option, please use the link to register and then you will receive the zoom link.
HTTPS://UIC.ZOOM.US/WEBINAR/REGISTER/WN_9JYBAZTKQNAZYNYQWQO6DQ
Glover will lay out the material, social, and ethical implications of creating and/or nurturing communities and archives of the Caribbean and its diasporas. In a geo-cultural space often marginalized by mainstream institutions and lacking resources for robust technological development, how might scholars – especially those sited in the so-called Global North – establish and sustain connections with regional collaborators? In what ways might digital engagements with past and future archives acknowledge and facilitate such transnational connections? And what are both the affordances and the pitfalls of such digital engagements?
Contact
Janaya Shaw, Ed.D.