Nov
18
2019
Career opportunities in Africa: Focus on Health Careers
International Education Week
November 18, 2019
2:00 PM - 3:00 PM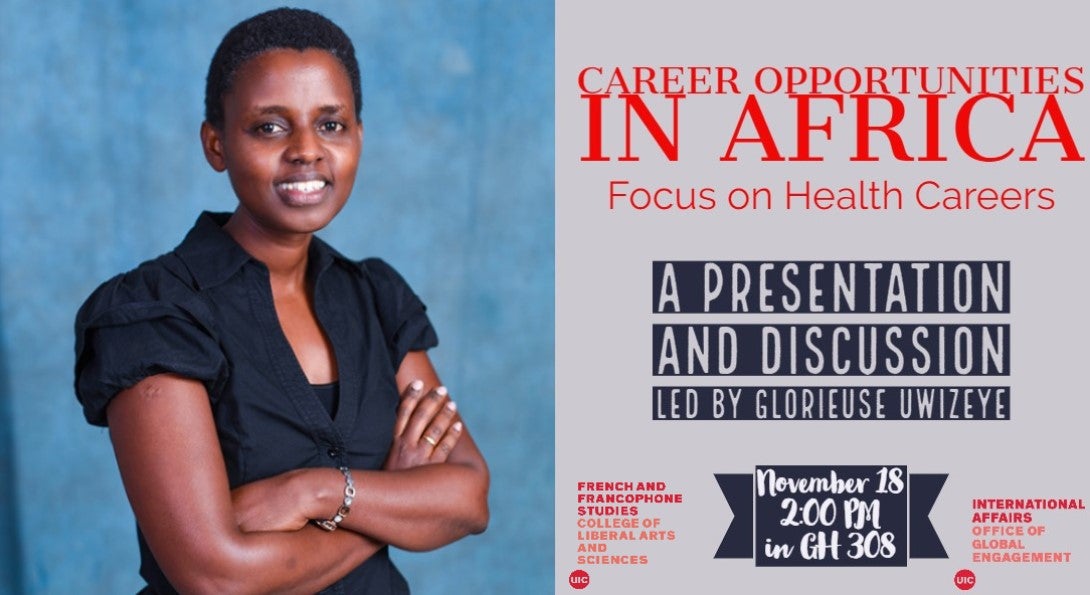 Address
Chicago, IL 60612
A presentation and discussion led by Glorieuse Uwizeye, UIC Nursing PhD student and winner of the Margaret McNamara Education Grant.
Ms. Uwizeye will talk about career opportunities in the health fields in French-speaking Africa, and her research on the children survivors of the Rwandan genocide.
International Education Week Presentation, sponsored by the Department of French and Francophone Studies and the International Affairs Office of Global Engagement.
Contact
Dr. Elizabeth Weber