Communication and Student Engagement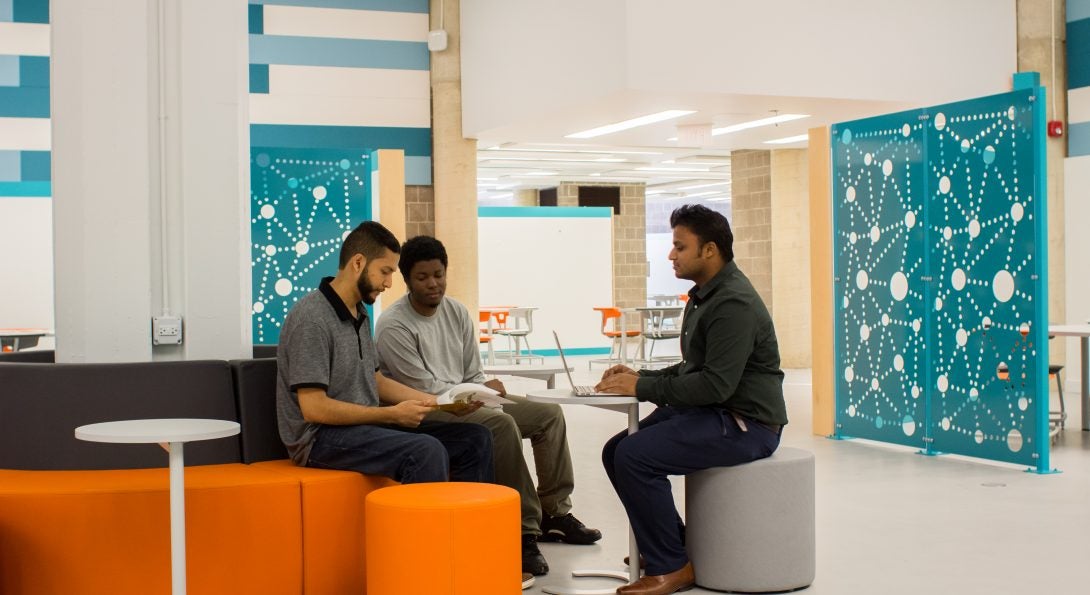 Best Practices: Communication and Student Engagement
The top-rated strategy for success in a remote teaching environment is effective and engaging communication with your students.
Empathy and a willingness to communicate go a long way!
Before classes start, craft a welcome email for your registered students. Help students get excited and build their confidence for success. Include in the message the Students Learning Online ACCC Page. You can also include the First-at-LAS Managing Online Courses Tip Sheet
(which is very useful for ALL students, regardless of their first-gen status) and ACUE's Prepare for Online Coursework Student Guide.
Prepare a welcome video to post on Blackboard (you can link this video to your welcome email). The purpose of this video is to offer a personalized greeting, establish familiarity, convey a sense of common purpose for the course, invite students to communicate with you and each other, and thereby establish a pathway for engagement for the rest of the semester.
Include in your Blackboard course site a short professional and, if you feel comfortable, a personal biography that will help students identify with you and see you as a role model.
Avoid perpetuating a hidden curriculum in your course. Post a transparent list of expectations for students to be successful in your course. Be explicit:

What do you expect for course attendance and participation?
How do you want students to address you?
Via what medium do you prefer students to contact you?
How often or when do you expect students to communicate with you?
What are the best methods to study and be successful in your course?
Are there any specific but yet implicit expectations you have regarding assignment completion?
Who, besides yourself, should students contact if they do not understand a topic or assignment?
Do you expect students to use the services offered by the Learning Centers?
Beyond obvious plagiarism or cheating during assessments, what kind of student "collaborations" or other activities do you consider to be cheating?

Lead an exercise asking students to help set classroom values. Create a discussion board asking students to post words and images that represent what's important to them in a classroom. Revisit these co-constructed values throughout the term, asking how well the class is doing in upholding them.
Nurture connections and build relationships with and between students. For example:

Set up small groups where students can assume responsibility for supportive mentoring of fellow students.
Establish small study groups charged with summarizing key points of course assignments or readings.
Set up problem-solving forums or discussion boards and assign students or student teams to monitor and support or direct questions.
Leave space and time for students to connect and socialize with peers.
Invite students to share aspects or experiences from where they are currently physically located in the virtual classroom space.

For synchronous courses, it is HIGHLY recommended that all sessions be recorded. Please be cognizant that our students are (for the most part) at home with probable interruptions and irregularities, potential limitations in their access to a computer or to WiFi/data, they or a family member may be sick, and are often under considerable stress.

If you will record your synchronous course sessions, notify students at the beginning of the semester that all sessions will be recorded and posted.
If you will not record your synchronous course sessions, you should plan to provide information and/or accommodations for students that cannot attend the "live" lecture .

Before each class or at the beginning of each week post a clear announcement with the objectives you plan to accomplish, topics that will be covered, data sets that will be presented, questions that will be discussed, etc. This summative information can be posted on your Blackboard's site announcement page or via a short video microlecture (5 to 10 minutes maximum) via Panopto or Echo360.
After each class or at the end of the week, post a clear statement on what were the most important topics, data sets, or ideas actually presented. This summative information can be posted on your Blackboard's site announcement page or via a short video microlecture (5-10 minutes maximum) via Panopto or Echo360.
For synchronous course sessions, encourage students to show themselves on screen. Explain that it facilitates interaction and a sense of community, and promotes participation.

Students can/should be on mute when not speaking, but yes on video, to save bandwidth.
Be understanding if the student cannot be on screen because of limited bandwidth or privacy issues.

Use an open forum—for example a discussion board—to post open questions or propose topics for reflection, allowing all students to benefit from the responses. Fashion open-ended questions that learners can reflect on and apply the concepts that they are learning.
Use an open forum—for example a discussion board—for students to ask their own questions or offer their own reflections, allowing all to benefit from the responses.
Remind students often and clearly about upcoming deadlines.
Remind students about any changes in the syllabus, assignment deadlines, assessment dates or methods, etc. Repeat the information as much as needed.
Schedule online "Student Drop-In Hours" so that students can virtually meet with you when they need guidance and a one-on-one connection.
Starting week three, ask for anonymous feedback—"How is the course going?" and "Do you have any suggestions?"—at several points during the semester.
Incorporate inclusive student engagement strategies designed to address the assets and experiences of underrepresented minority students in your classroom. Anti-racism teaching resources are part of the inclusive teaching strategies framework.
Consider the guidelines for engagement of first-gen students summarized in the "How to Promote Academic Success of First-Generation Students" guide."
Remind students to reach out when they want to establish a more personal connection and ask questions about their academic journey and future professional aspirations. Be a mentor!